Salar de Uyuni

(or Salar de Tunupa) is the world's largest

salt flat

at 10,582 square kilometers (4,086 sq mi). It is located in the

Daniel Campos Province

in

Potosí

in southwest

Bolivia

, near the crest of the

Andes

and is at an elevation of 3,656 meters (11,995 ft) above sea level.

Salar

is

salt flat

in Spanish.

Uyuni

originates from the

Aymara language

and means a

pen (enclosure)

; Uyuni is a surname and the name of a town that serves as a gateway for tourists visiting the Salar. Thus

Salar de Uyuni

can be loosely translated as a salt flat with enclosures, the latter possibly referring to the "islands" of the Salar; or as "salt-flat at Uyuni (the town named 'pen for animals')".
The Salar was formed as a result of transformations between several prehistoric lakes. It is covered by a few meters of salt crust, which has an extraordinary flatness with the average elevation variations within one meter over the entire area of the Salar. The crust serves as a source of salt and covers a pool of

brine

, which is exceptionally rich in

lithium

.

The salt is over 10 meters thick in the centre. In the dry season, the salt plains are a completely flat expanse of dry salt, but in the wet season, it is covered with a thin sheet of water that is still drivable.

When that happens, it turns into the largest mirror on the planet.
The Salar is virtually devoid of any wildlife or vegetation. The latter is dominated by giant cacti. They grow at a rate of about 1 centimeter (0.39 in) per year to a height of about 12 meters (39 ft). Other shrubs include Pilaya, which is used by locals to cure

catarrh

, and Thola (Baccharis dracunculifolia), which is burned as a fuel. Also present are quinoa plants and queñua bushes (Polylepis).
Every November, Salar de Uyuni is the breeding ground for three species of p
ink South American
flamingo
: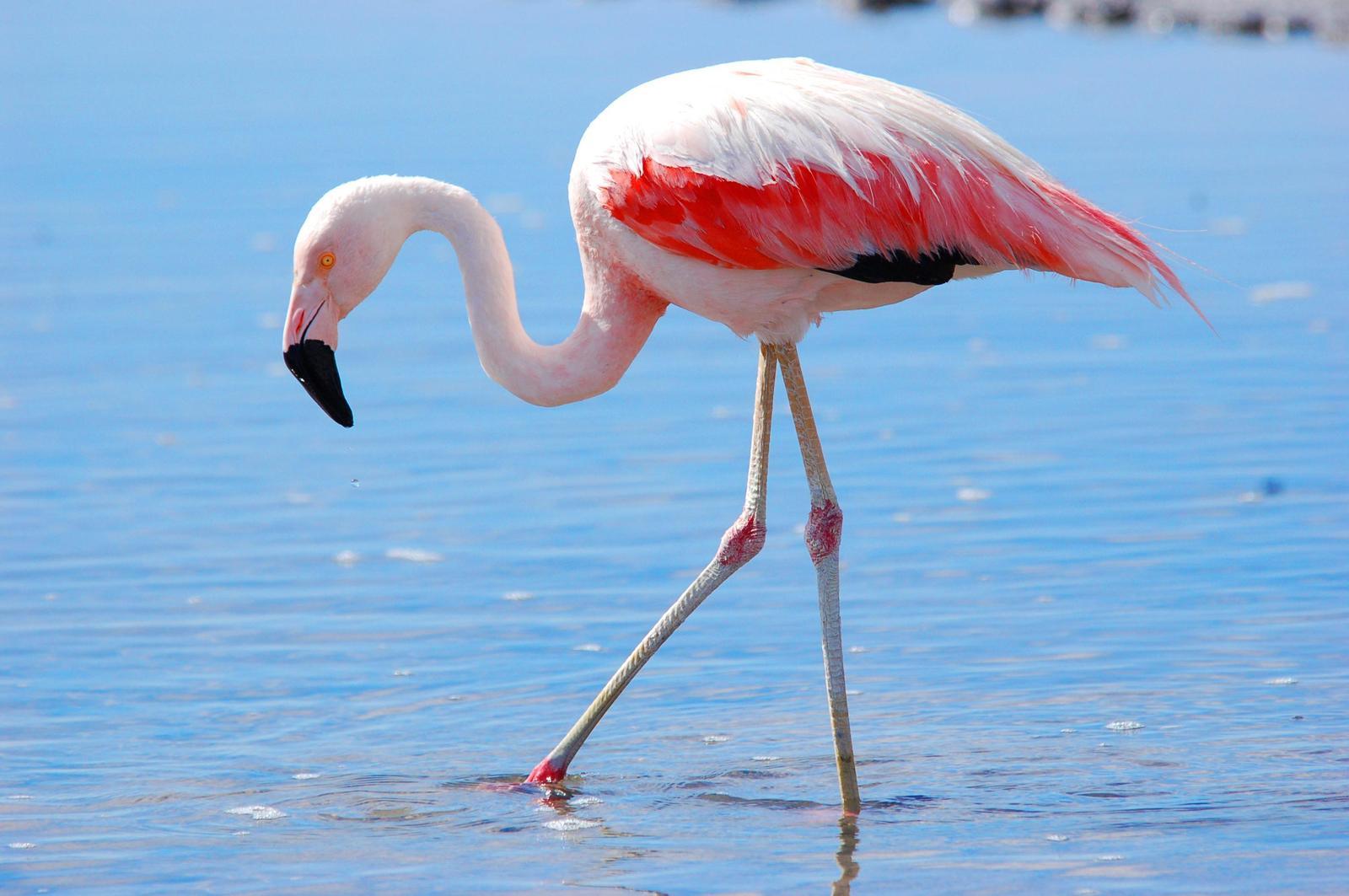 While it looks like it must be hell on Earth, it's not hot at all: its temperatures range from a low 55 degrees Fahrenheit (13º C) to 70º F (21º F). But I still want to go there because this place very amaze me.
Bibliography: